Here's some of the photos that my woman took, of some of the things we did. I have some photos on my phone, that I need to upload. I'll try to add some descriptions, so you guys can know more of what we did; if you can't tell from the photos.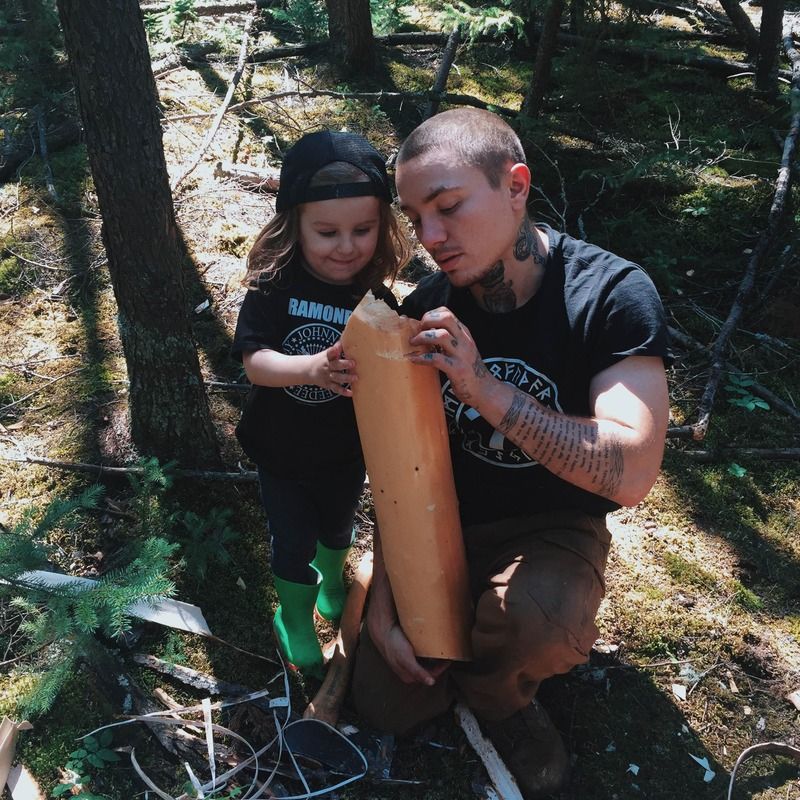 Tyr and I are counting the rings on the tree that I cut down, so I could show him the age of the tree and also that the rings grow closer together on the north and northeast side of the tree; that way he can find where north and northeast are, by cutting down a tree!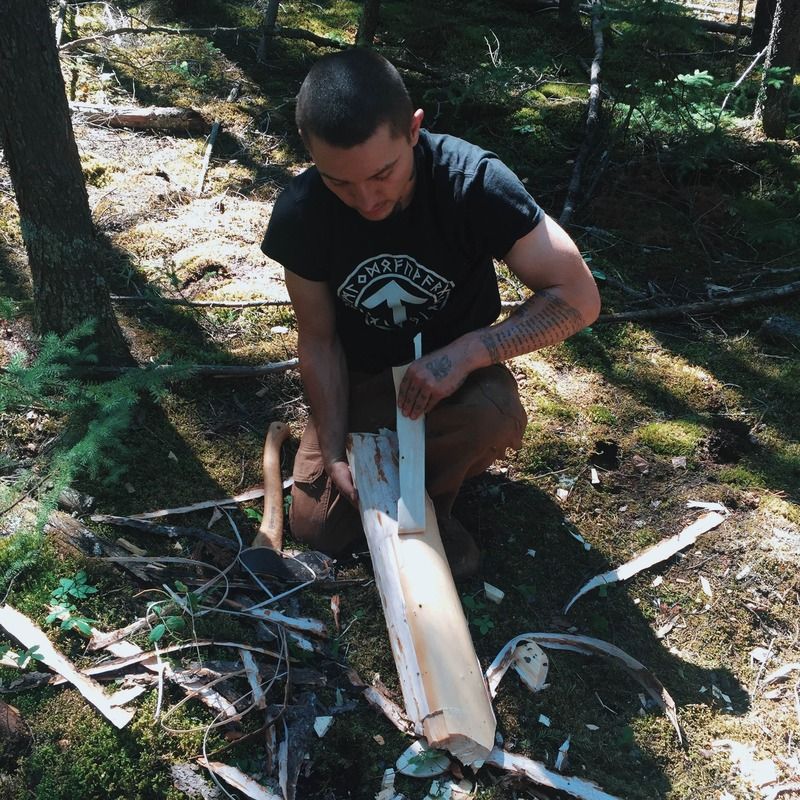 Peeling the inner layer of bark off the tree, makes for food; boil it for awhile, roast it/dry it and pound it into flour. It will keep you going. Peeling the trees that I cut, because I was making my first piece of camp furniture.
Shaving the outer bark off, with my Huqsvarna "Carpenter's" Axe; didn't bring a drawing knife with me (I don't have one, yet). Part of the piece of camp furniture I was making.
You can see my Esee 4, in it's kydex sheathe and my SOG Fielder on my right side. Wearing my Duluth Firehose pants, great for work and for the bush. Also wearing my Danner Pronghorns. On my keychain, there are several keys and my P-38.
The log seat, that I made. I made it, so Danielle didn't have to sit on the ground and so that she could sit on it, and breastfeed Lux. It's not perfect, but it works and Danielle was really thankful to have it. It was the first piece of camp furniture that I have ever made!
More photos coming.