I'm sure everyone has probably seen this, but it bears repeating. Basically, Carrier corp. is a company with 65 billion dollars in revenue, is packing up and moving to Mexico.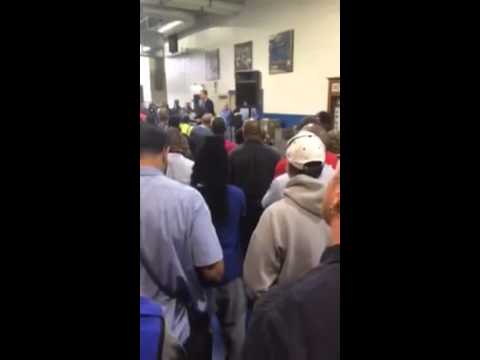 "Carrier Corp. and UTEC are both units of Hartford, Connecticut-based United Technologies Corp., a Fortune 500 company with $65 billion in revenue."
"In February 2016, Carrier announced it would be closing its Indianapolis manufacturing plant and relocating production to Monterrey, Mexico. HVAC Systems and Services North America president Chris Nelson stated "This move is intended to address the challenges we continue to face in a rapidly changing HVAC industry, with the continued migration of the HVAC industry to Mexico, including our suppliers and competitors, and ongoing cost and pricing pressures driven, in part, by new regulatory requirements, Relocating our operations to a region where we have existing infrastructure and a strong supplier base will allow us to operate more cost effectively so that we can continue to produce high-quality HVAC products that are competitively positioned while continuing to meet customer needs."