A while ago I was looking for a SHTF, teotwawki, all gone to shit, end of the world, post apocalyptic, urban survival tool............
quite a mouthful isn't it?
Reading various articles by various "experts"
(ever noticed every doughnut with a keyboard and his dog is an expert on the internet?)
the westernized tanto and chisel tips seemed to be the most popular, so I decided to go shopping. I didn't want to spend much initially on a trial project but I wanted good quality for the money I was willing to spend............if anyone says
"you get what you pay for"
I swear to Gods I'll go
medieval on yo ass
So good quality budget Chisel and Westernized Tanto..............
Cold Steel Gi Tanto, I saw the destruction vids on this and watched various people use this as a base for some serious modifications and was really impressed for the money.
I had to remove the rear guard for utility use and a portion of the handle plastic around the lanyard hole to create a glass breaker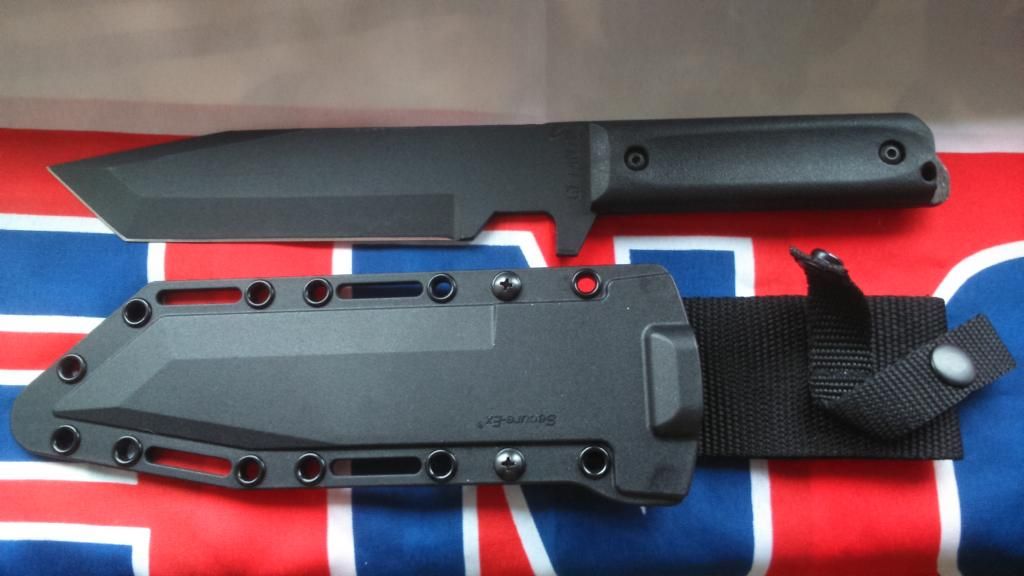 Bahco Wrecking Knife: Great reviews.
I've used both these knives for various tasks, dismantled a divan bed for making raised beds, taken apart an old chicken coup and other assorted odd jobs and they are both REALLY tough solid good bang for the buck knives................BUT and this is a big
BUT
what I found I missed when using these knives was belly.
Neither knife has a belly which made certain, certainly my most required cutting tasks somewhat problematic I first noticed the problem when cutting toilet roll tubes in half for planting back in the spring: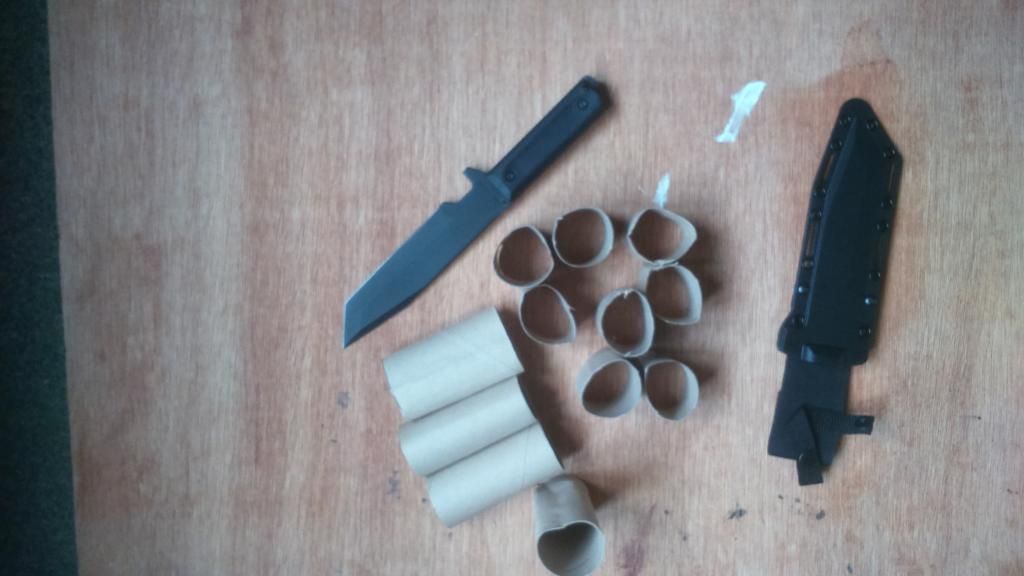 Only allowed 4 pics.....................