I dunno what to make of this, was posted on a Brit site.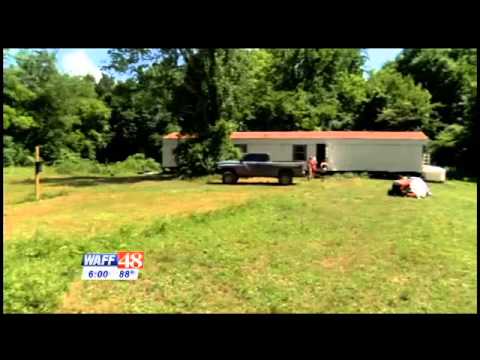 http://www.waaytv.com/appnews/update...e1978039f.html
A military veteran who sued the City of Huntsville in order to live off-the-grid has lost an appeal. Tyler Truitt was convicted for violating a zoning ordinance.
According to court documents, Truitt purchased a plot of land in Huntsville in 2014. He then put a trailer on the land. In January of 2015, his neighbor filed a complaint, saying Truitt violated zoning rules.
The Huntsville Zoning Division looked at the property and determined it was not zoned for trailers. Truitt was told to remove the trailer but refused. In March of 2015, an eviction notice was issued.
According to Kelly Schrimsher, Director of Communications in the Mayor's office, trailers are not allowed in the city limits, unless they are part of a trailer park.
When Truitt still refused to move, a circuit court sentenced him to 10 days in jail, which was suspended for six months of unsupervised probation, as long as he removed the trailer within two weeks of sentencing, according to court documents.
Truitt appealed the ruling, but the appellate court affirmed the circuit court's ruling.
Truitt and his girlfriend, Soraya Hamar, were living "off-the-grid," and were not hooked up to any utilities services from the City of Huntsville. The city said the living conditions were unsafe.
They say Tyler Truitt is creating an unsafe living condition by living off-the-grid, yet he says he's being cost-conscious.
The problem, Schrimsher says, is not the environmental alternative, but that Truitt didn't go through the permitting process which includes getting a variant.
Something Truitt says he was denied, after an inspector issued a citation.
"We had intended to petition for a variant. Why should a citizen be forced to apply for a variant in order to comply with an ordinance that was unconstitutional to begin with?," Truitt told WAAY 31.
The city suggests that if you want to "go green" by living off-the-grid you go to the community development office, building department, and planning department to make sure your building is up to code and you get permission.